Here are some pictures from publications and exhibitions I've been in:
11 of my images won Honorable Mentions in a division of the Julia Margaret Cameron International Photography Competition in 2 categories, Still Life and Alternative Processes. 7 will be on exhibit at the Foto Nostrum Gallery in Barcelona this spring, including this picture: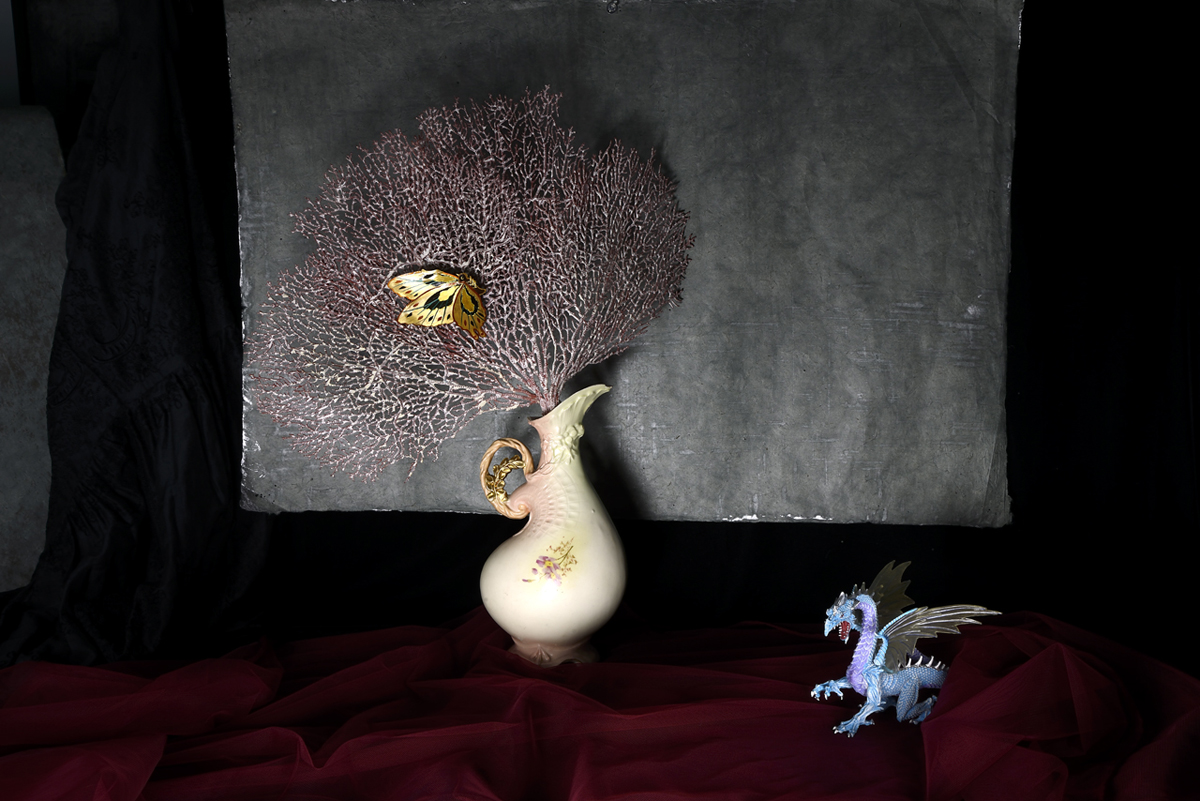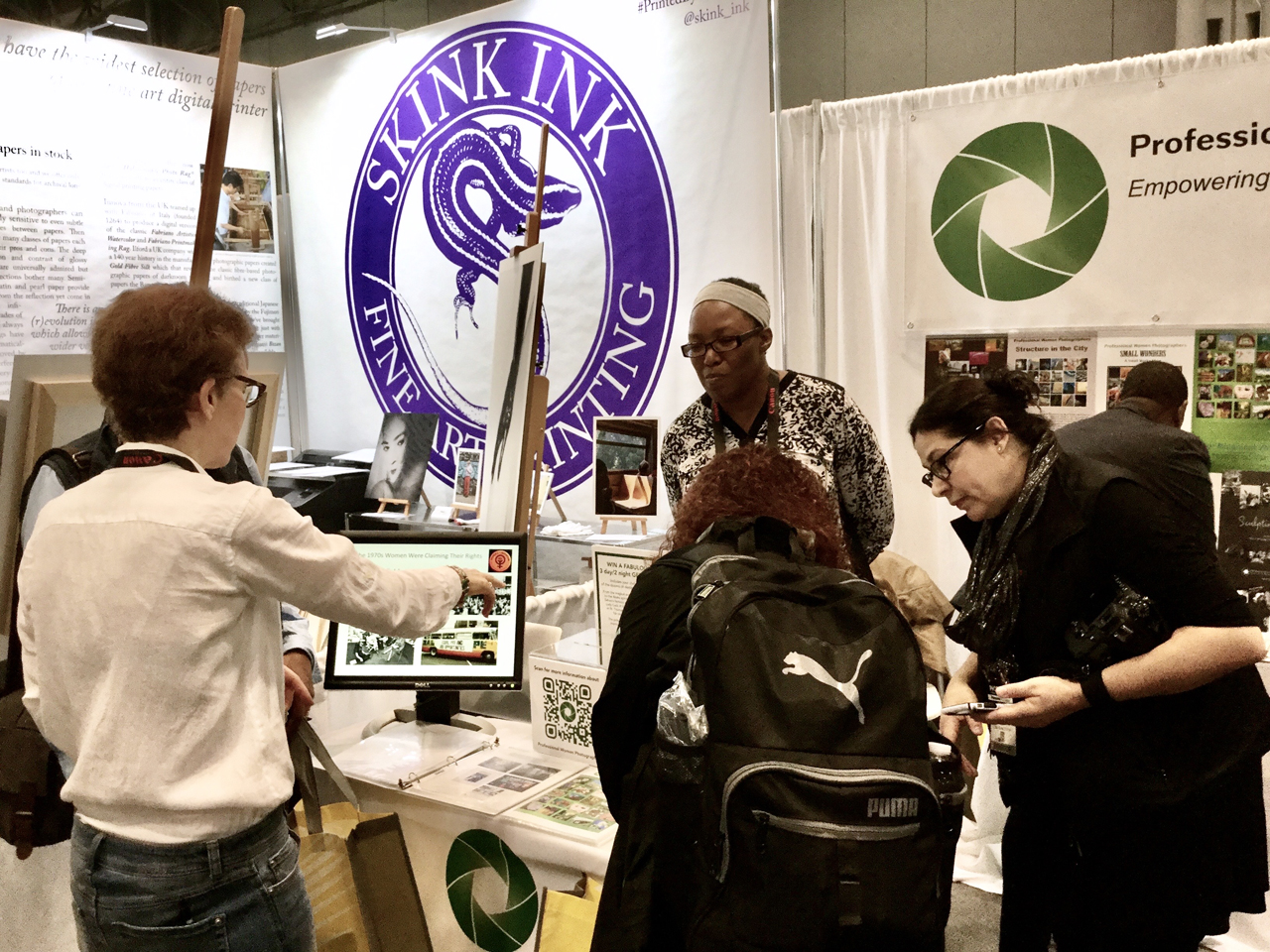 Working at PhotoPlus 2019 (left)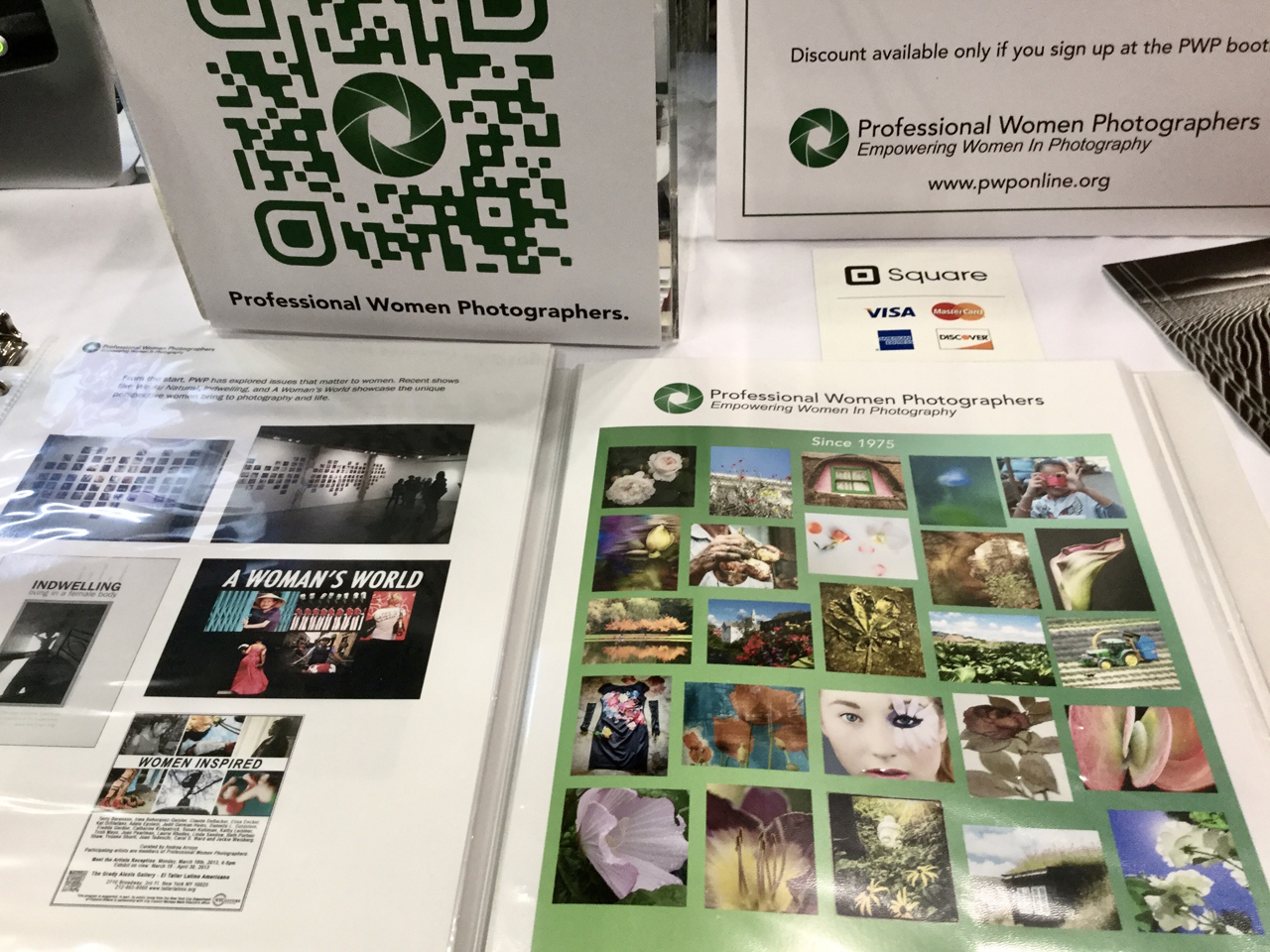 Some of my work (PWP Display Book and on-screen slide show)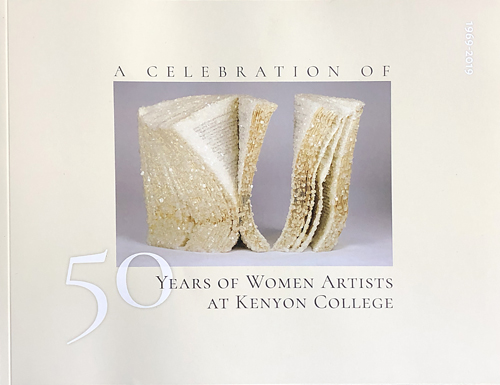 Kibbee Gallery, November-December 2018 in Atlanta: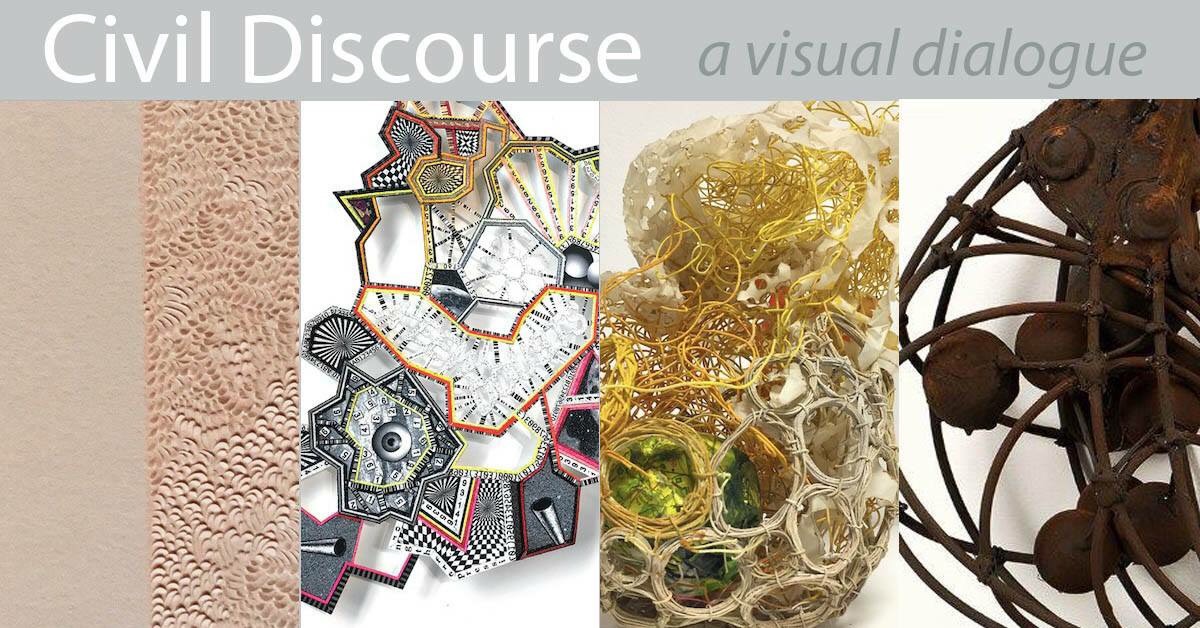 With my piece Sister Mommies at Green Door Gallery in Brooklyn:, October 2018: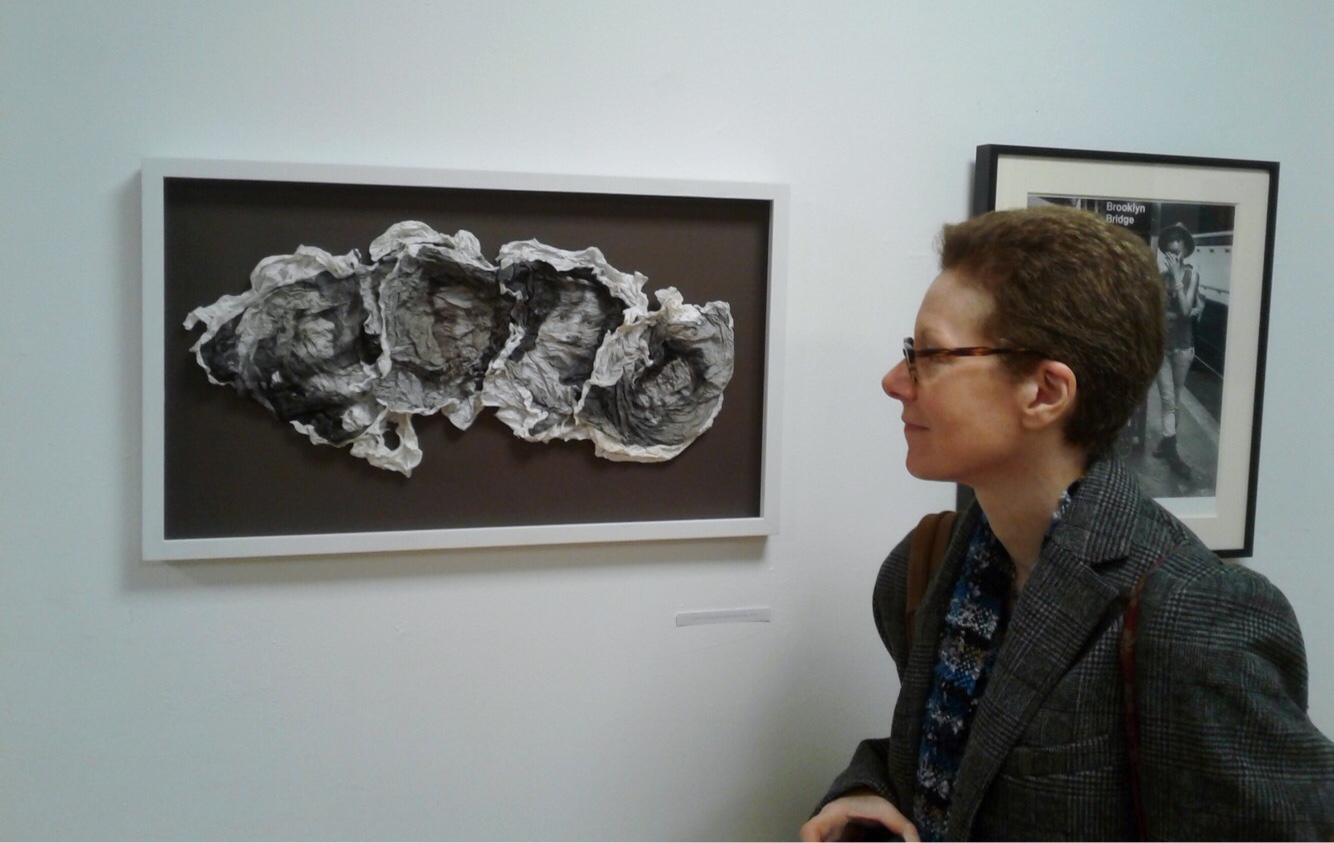 Works on Paper exhibition at the Maryland Federation of Art, work sold!

Mishkin Gallery at Baruch College, February 2018: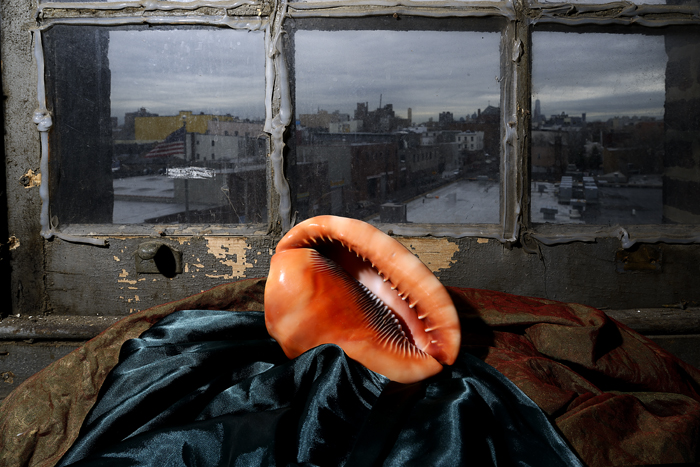 Profiled on Brooklyn Fire Proof website
Both of the following shows were top-listed in a Bedford + Bowery article on Bushwick Open Studios 2017.
Installation for Mapping Bushwick at In-Cases Art Projects at Brooklyn Fire Proof, September 2017 (46.5"x34.5"):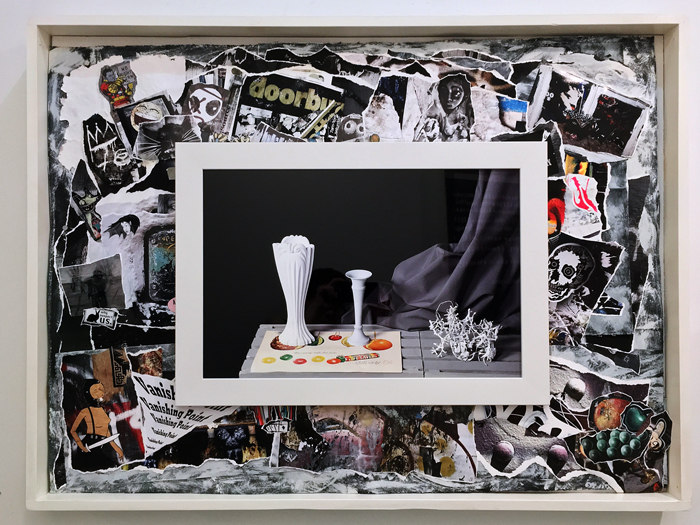 Have several pieces in a show at the Paradice Palase Gallery in Bushwick, September 2017: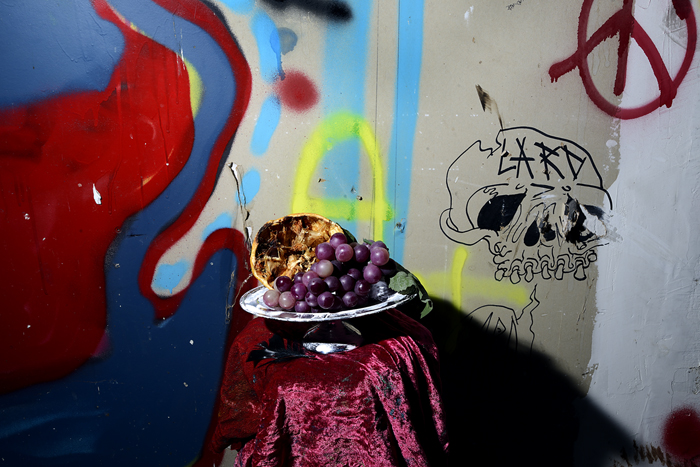 Solo show at the MIDOMA Gallery, NYC in January 2017: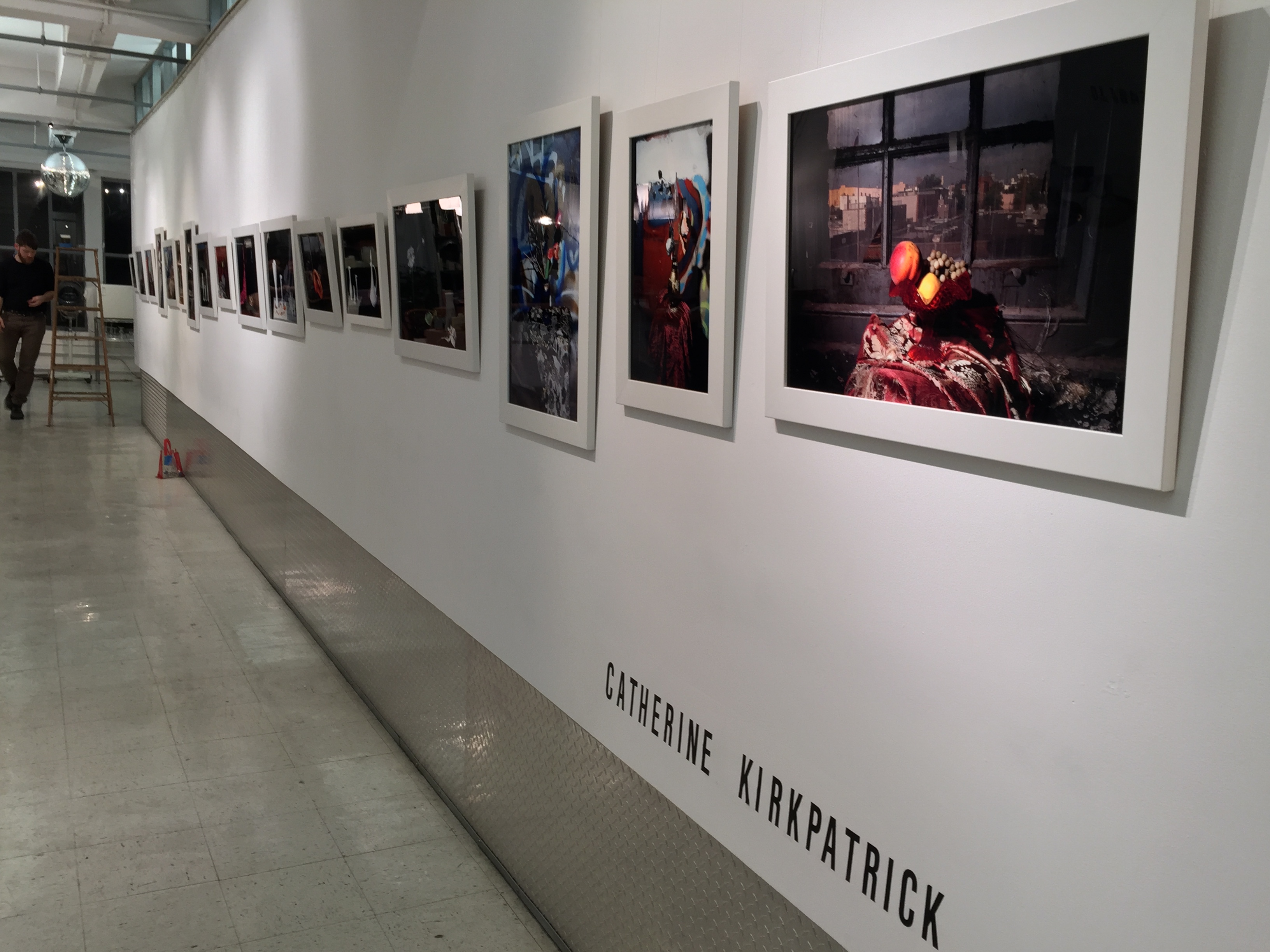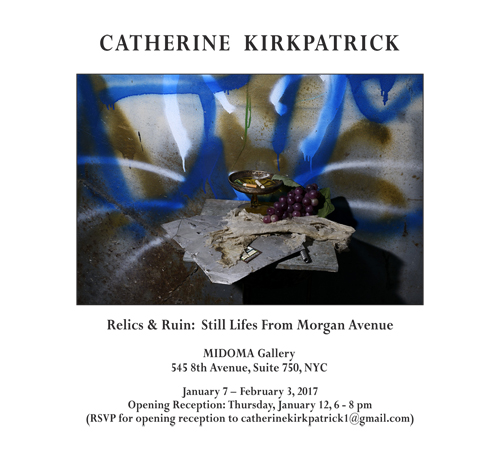 Have work up at the Atlantic Gallery in Chelsea through December 17th.
During Bushwick Open Studios, painter Michael Serafino stopped by with a copy of Making History: Bushwick. Here it is in my studio with a print of the image: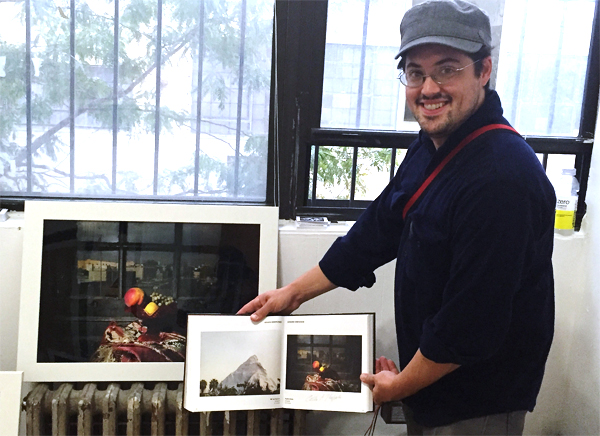 In an exhibition at DAVID & SCHWEITZER Contemporary, 56 Bogart Street, Brooklyn October 2016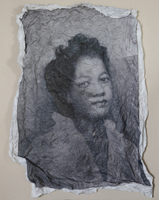 Was in a lovely show Studio Conversations December 2015 at NYC's FRONT Art Space: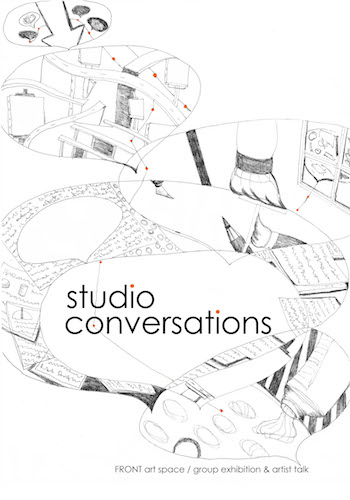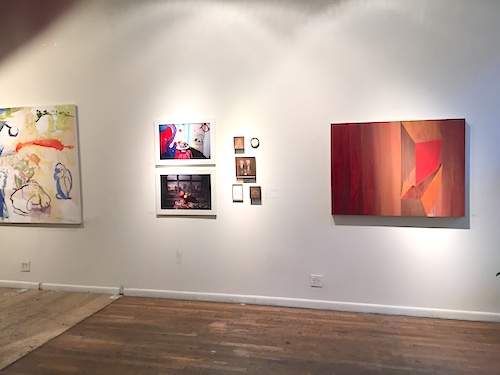 Our studio featured in 2015 on ArtNet
Listed by Bushwick Daily as one of top 10 studios for Bushwick Open Studios 2015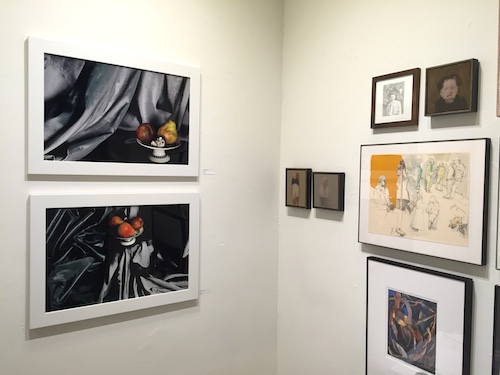 Was very honored to have been selected for a solo show at NYC's FRONT Art Space in November 2015. Here is a detail of the installation: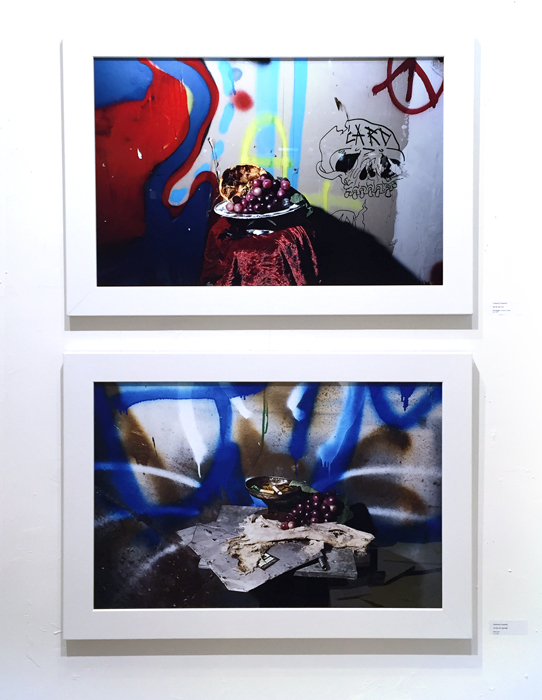 An artist's book exhibit I'm in called Personal Histories is now at the UNSW Canberra: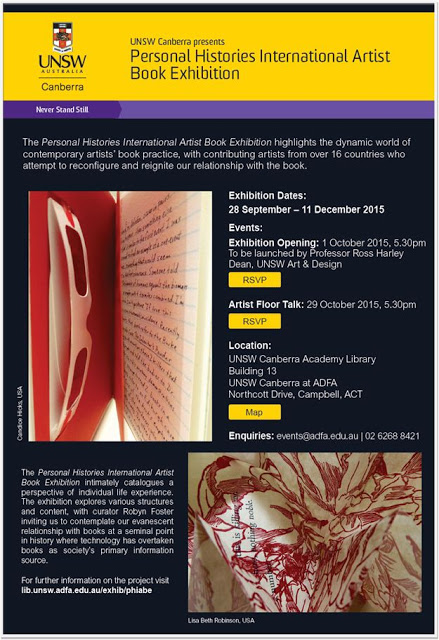 Featured in PDN Magazine in PhotoServe ad: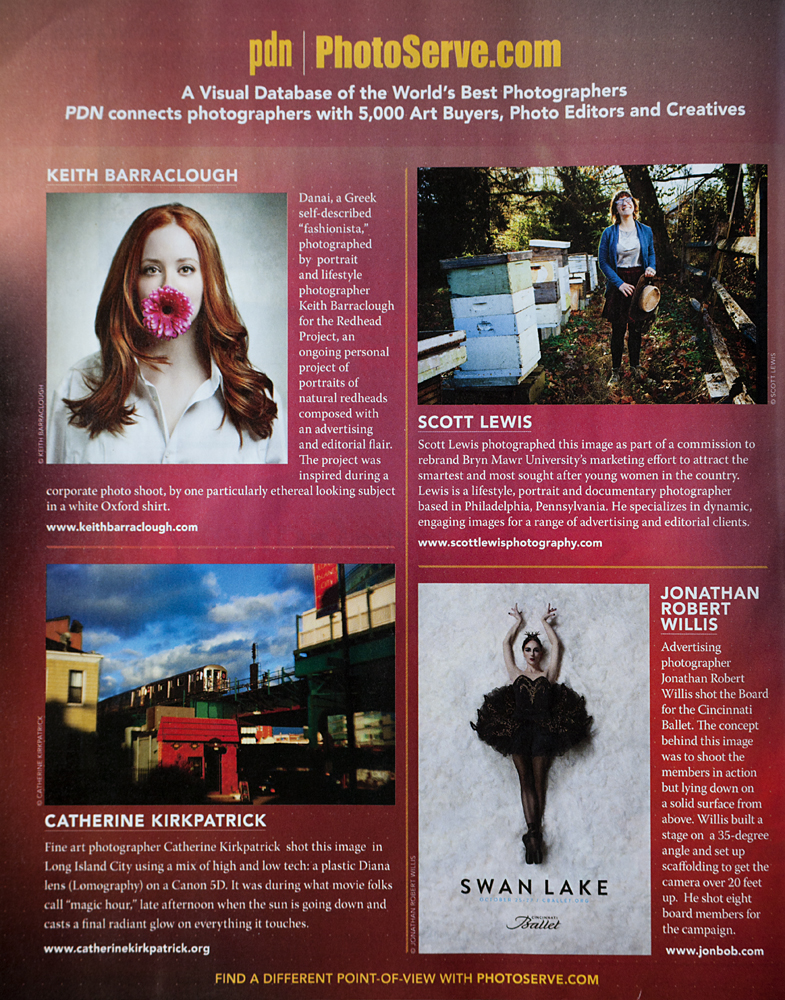 Am participating in Bushwick Open Studios 2015 and the Seeking Space exhibition at Be Electric.
Thrilled to be a part of this great show: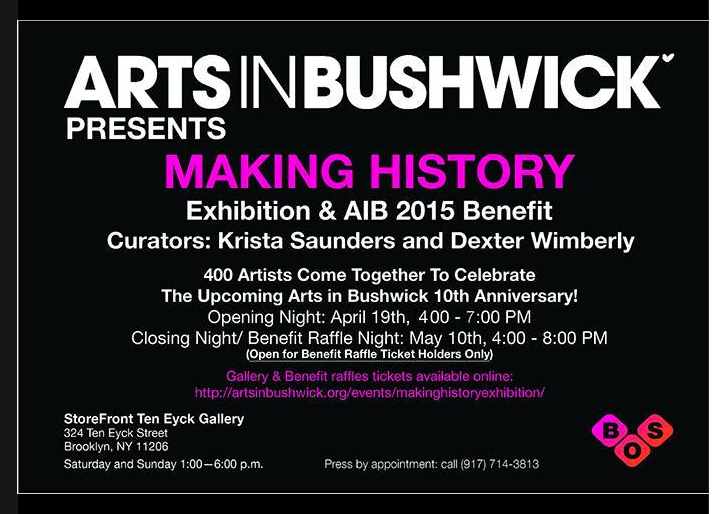 Delighted that one of my images sold at the Atlantic Gallery in Chelsea: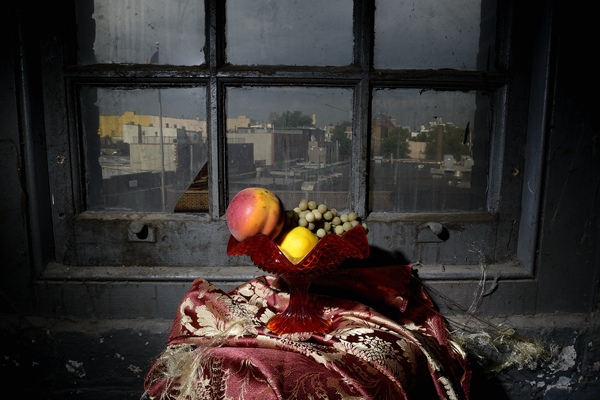 Part of We Au Natural Installation, guest artist spot at Soho Photo Gallery: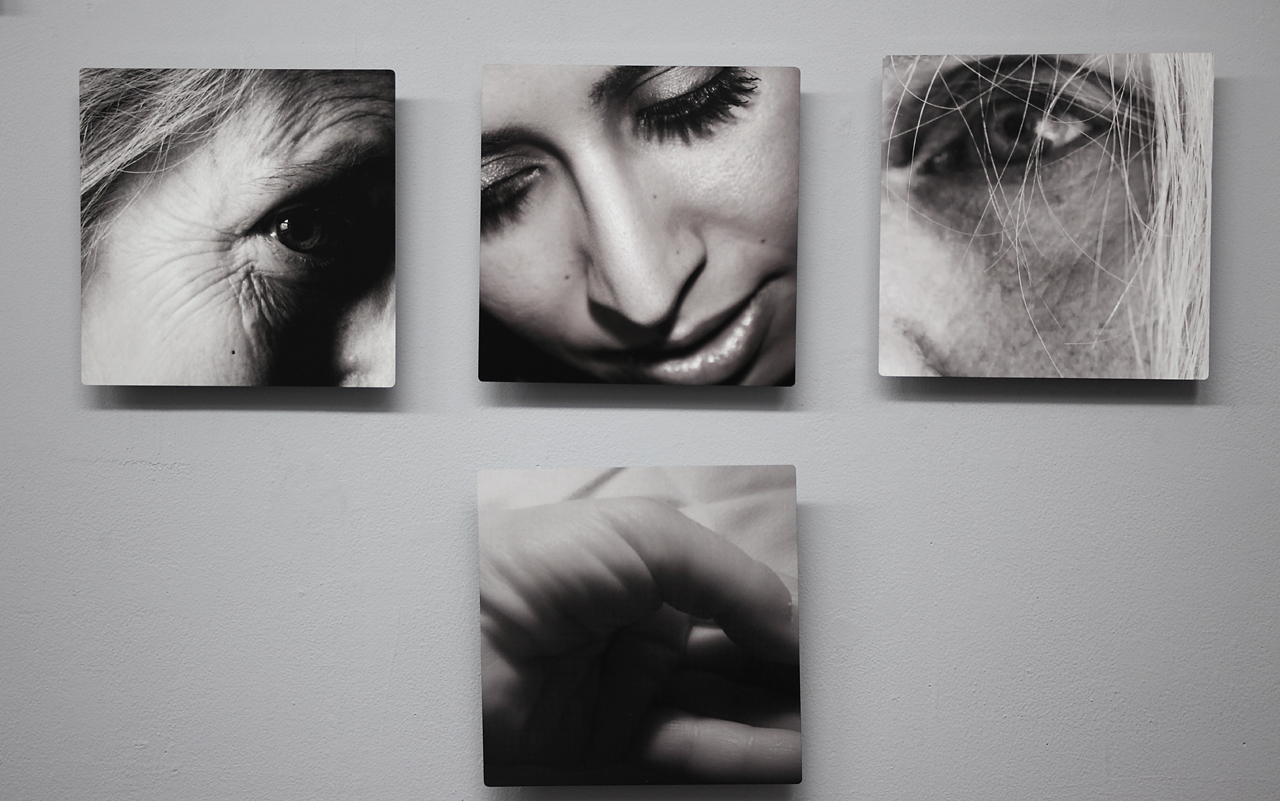 Have work in this great installation We Au Natural at Bushwick Fire Proof: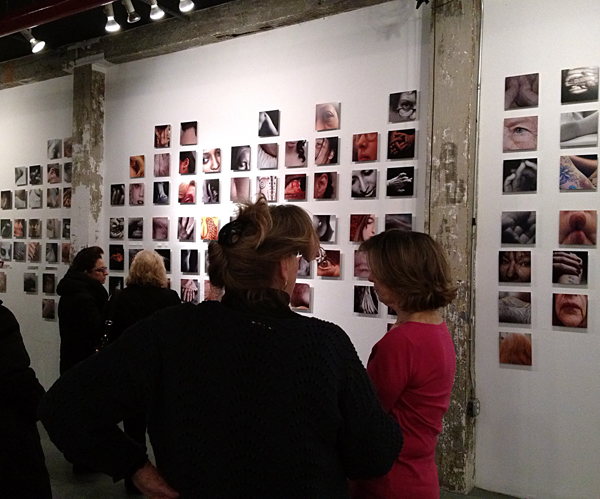 Bushwick Open Studios 2014 & 2015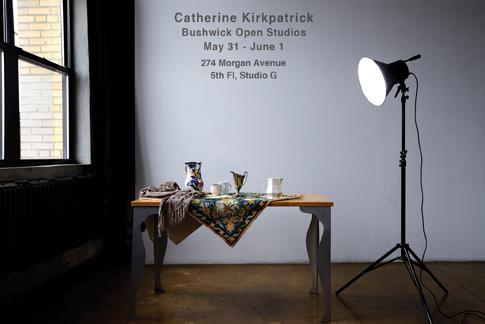 Featured on PDN home page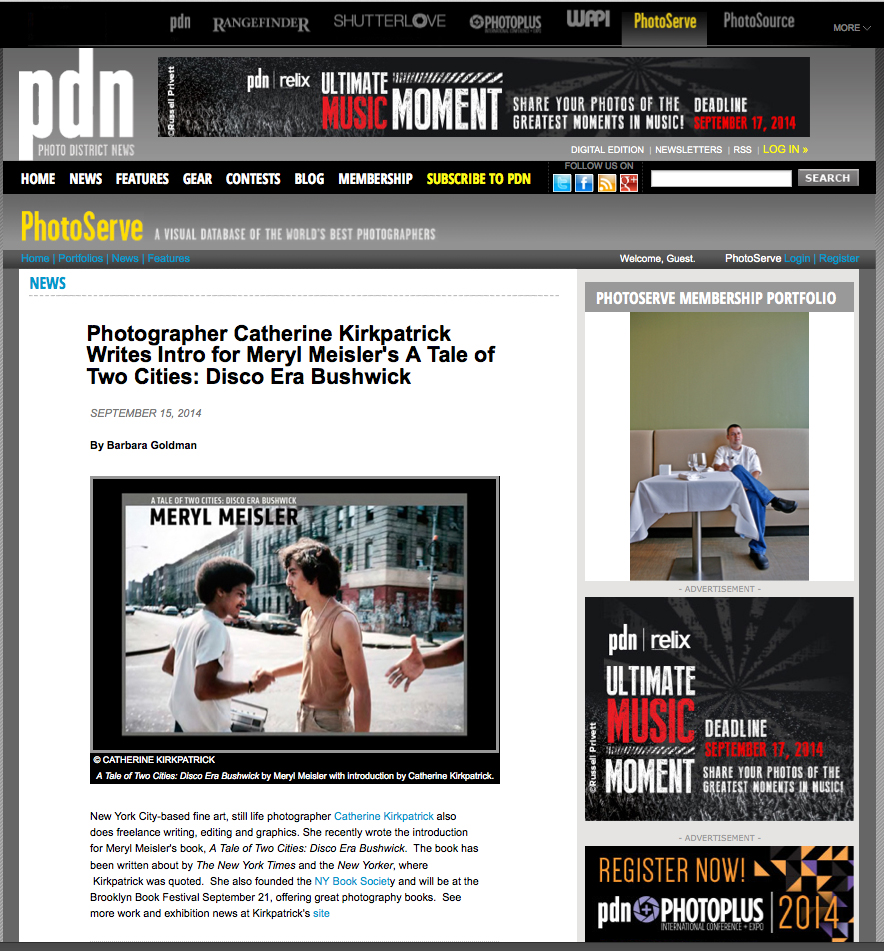 Thrilled to have 2 pieces in the
PH21 Gallery in Budapest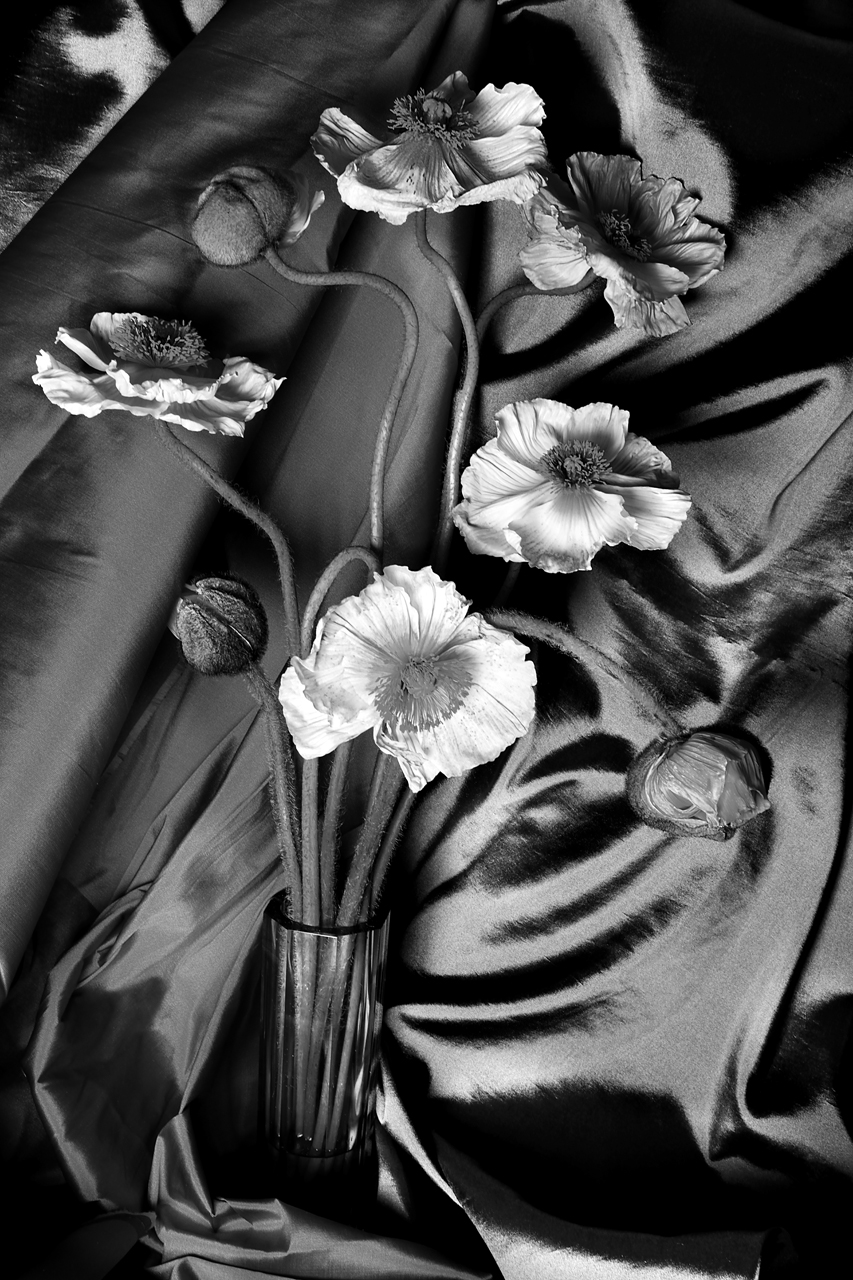 PDN (Photo District News)
My project Silent Echoes got a lovely writeup by PDN (Photo District News)!
Check it out at: http://www.pdnonline.com/photoserve/Catherine-Kirkpatric-9706.shtml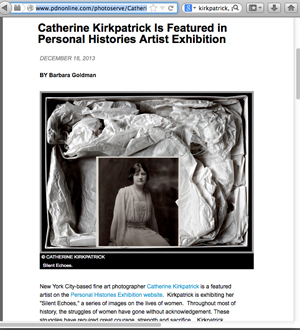 I am thrilled to be featured artist on the Personal Histories Exhibition website. This blog by Glenn and Robyn Foster chronicles an Artists' Book Exhibit that is going to be held at the Redland Museum, (Cleveland, Queensland, Australia) in 2014. They are lovely people and I am very excited about the show. Check it out:
http://personalhistoriesartistbookexhibition.blogspot.com.au/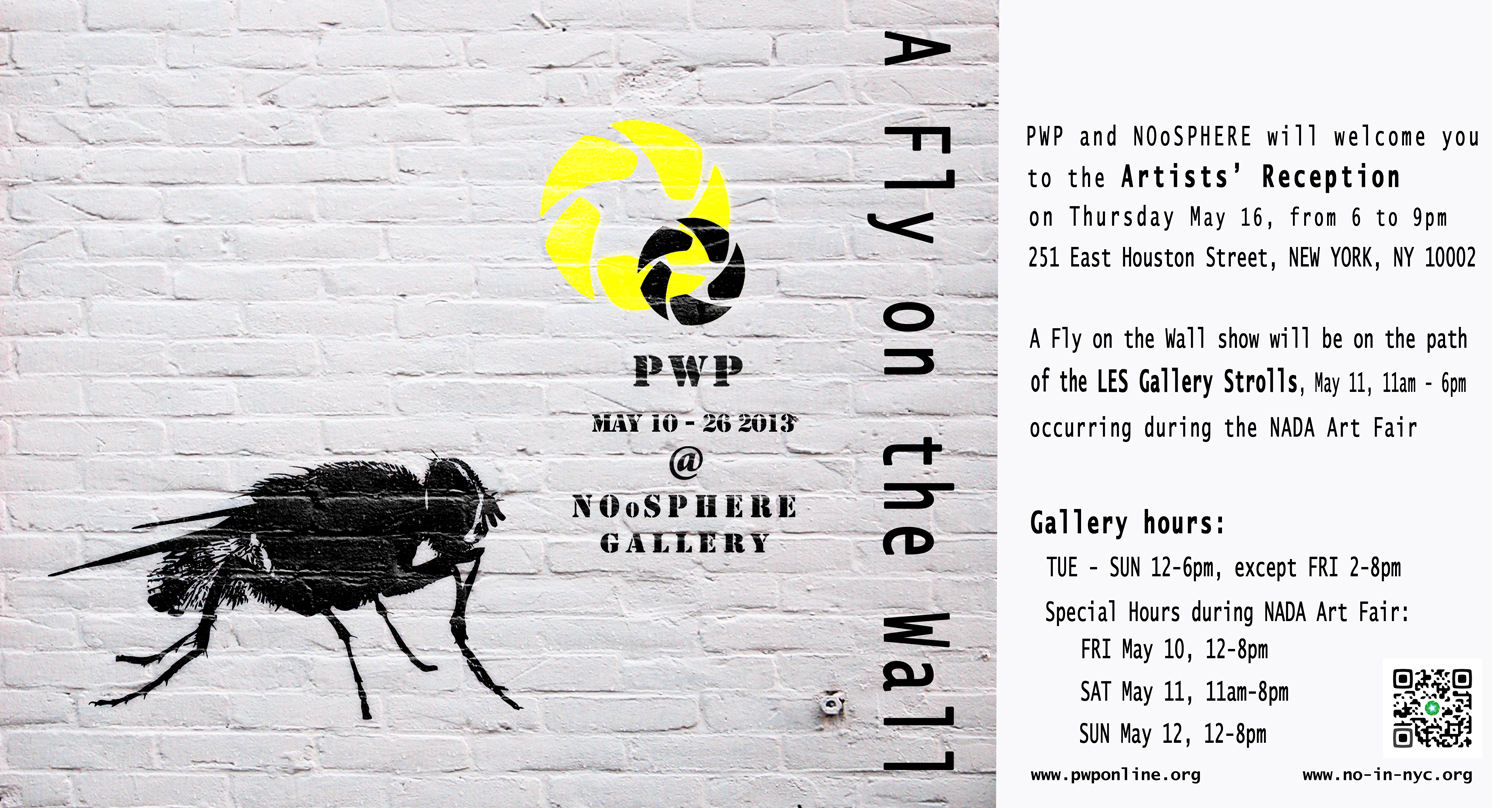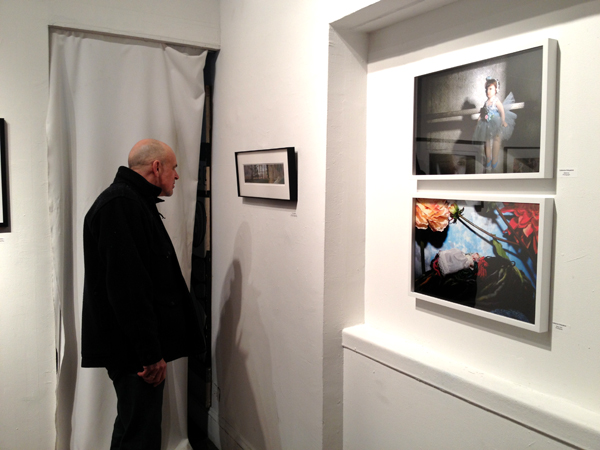 2 pieces of mine on display at the Grady Alexis Gallery in NYC.
I will have 4 images in Abandonment opening at the Brooklyn Powerhouse Arena on November 1st. The show will run through December 2, 2012.
I just learned that my photograph has been used for the poster for the Kinsey Institute 2012 Juried Show!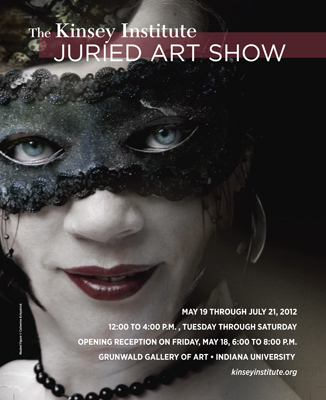 "Train Coming" just won an honorable mention in the Professional Women Photographers' International Open Call juried by Mary Ellen Mark.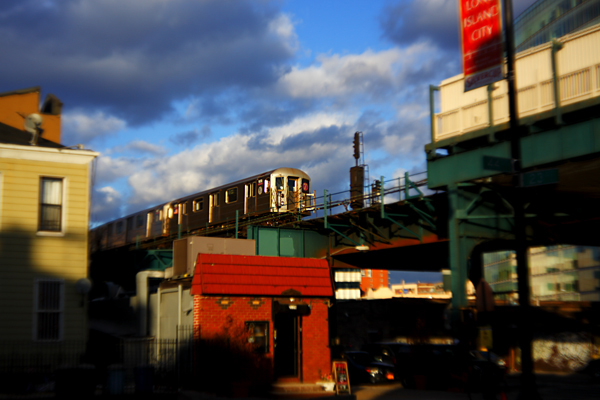 I will also have a photograph on exhibit in Long Island City in conjunction with the Long Island City Festival of the Arts.